As you all know, North Canterbury is a place close to our hearts. Our founder and bad ass Kiwi boss – Melanie Brown – spent
Read More »
Exclusive interviews with New World Producers about what being Vegan means for them. Well what a start to the year! We came into 2021 with
Read More »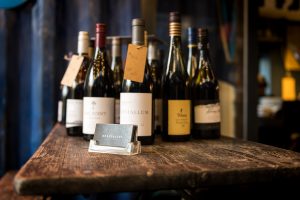 We know Christmas this year is going to be a bit crazy and unknown, but that doesn't mean we can't celebrate with a banging bottle
Read More »
SHOP NEW ZEALAND AND NEW WORLD GIFTS
It's all about the New Zealand and New World gift of giving with us at Specialist Cellars HQ. 
So if you're in the mood to send new world wine to a lover or a gift voucher to a pal, then check out our full gift collection below.
Oh, did we forget to mention that we also do gift boxes, wrapping and personalised messages? Treat them right.
NEW WORLD WINE BAR AND SHOP
We've sadly had to close our doors to our wine bar and shop due to the governments announcement.
But not to fear, we will be back and better than ever!
Stay tuned for an update on our re-opening, we'll be waiting for you.
In the meantime, shop all our available wines below.
NEW ZEALAND AND NEW WORLD WINE FOR A YEAR
Be the bestest friend ever this festive season and give the gift of New World wine! We have introduced a secret latest addition to our wine fold… A Year of wine, delivered.
For just £243.96 you can give the gift of wine for a year to your best pal, or just as a treat yo self moment – we won't judge.
Take a look at our wine club subscription options below, and don't hesitate to contact us at wine@specialistcellars.co.uk if you have any questions.
"Mostly when I taste through a retailers range, I find highs and lows, but the New Zealand wines Mel Brown offered were of uniformly high quality, a revelation." Jancis Robinson
"I was recommended Specialist Cellars by a New Zealand winemaker-friend and my experiences over the years have never disappointed! In addition to stocking fabulous wines, they have also gone above and beyond to deliver a superb customer experience." Katherine Ireland
"Exceptional choice of wines and absolutely impeccable service. Would highly recommend."
"Great staff, great location, great wine. Just did a wine tasting which they tailored to me and my friends, so good. Brilliant value at £25 per person - oh and you get to drink the whole bottle not just a sip!!" Ollie Jones
"Always an excellent personal service, fantastic range to choose from and speedy delivery. Thanks Specialist Cellars!' Fisher & Paykel
"Great Staff, Great Wine, Great service and knowledge! Always recommend the best tasting wines." Cameron Beames
"Excellent range of wines if you want something special from some of the top producers in NZ, Australia or South Africa. My experience has been ordering online, either for home delivery or for collection from Brixton. Wines always top quality and great customer service." Ewen Macleod
"Our favourite wine bar in Brixton!"
Your service is always exemplary both in customer care and delivery to our clients, we deeply appreciate your help each year.